Welcome to the Nuture Group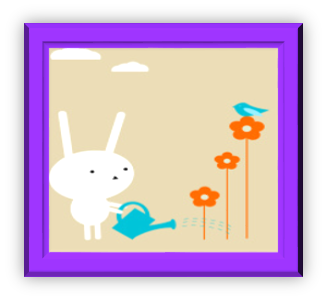 The Nurture Group is a highly valued feature of Leatherhead Trinity School & Nursery. We are called a 'Nurture Group' because we work in a way that is very similar to a home environment. The Nurture Group is a classroom within the school. We follow the 6 Nurture Group Principles and they are the heart of everything we do, we are also very proud to have been recognised as a "Centre of Excellence"
The Six Principles of Nurture Groups
Children's learning is understood developmentally.

The room offers a safe base.

Nurture is important for the development of self-esteem.

Language is understood as a vital means of communication.

All behavior is communication.

Transitions are significant in the lives of children.
What Is A Nurture Group?
Nurture groups are founded on evidence-based practices and offer a short-term, inclusive, focused intervention that works in the long term. Nurture groups are classes of between six and 12 children or young people in early years, primary or secondary settings supported by the whole staff group and parents. Each group is run by two members of staff. Children attend nurture groups but remain an active part of their main class group, spend appropriate times within the nurture group according to their need and typically return full time to their own class within two to four terms. Nurture groups assess learning and social and emotional needs and give whatever help is needed to remove the barriers to learning. There is great emphasis on language development and communication. Nothing is taken for granted and everything is explained, supported by role modelling, demonstration and the use of gesture as appropriate. The relationship between the two staff, always nurturing and supportive, provides a role model that children observe and begin to copy. Food is shared at 'breakfast' or 'snack time' with much opportunity for social learning, helping children to attend to the needs of others, with time to listen and be listened to.
As the children learn academically and socially they develop confidence, become responsive to others, learn self-respect and take pride in behaving well and in achieving. Nurture groups have been working successfully for more than 40 years in the UK and now in other countries including Canada, New Zealand and Romania, and have been praised, supported and recommended by organisations such as Ofsted, Estyn and HMIE.
What does research say about Nurture Groups?
Nurture Groups help create positive change to SEBD in school and at home ( Binnie & Allen, 2008) allow for a positive attachment to school (Walker, 2010) Nurture Groups help develop affective bonds between teachers and students, reduce exclusions and help create a whole school nurturing ethos. (Cooper & Whitebread 2007) Nurture Groups significantly reduce exclusions and lower truancy. (Cooper 2011) Students with SEBD are significantly more likely to improve in social and emotional functioning by attending Nurture Group provision than remaining in their mainstream classroom. These gains were also found to be maintained over time. (O'Connor and Colwell's 2002) Children attending Nurture Groups showed significant gains in academic attainment as measured by their total scores on their baselines. (Reynolds et al. 2009: Seth-Smith et al, 2010). This included metacognitions skills (Gerrard) and language and literacy skills (Hosie, 2013).
About the Nurture Group
The Burrow is a part time placement, running from 1pm – 3.20pm each day. Up to 7 children can attend from 1 – 4 terms.
The group is led by Mrs Gale and assisted by Mrs Johnson
The focus is for children to be given opportunities to develop their social, emotional and relationship skills. They will also cover Science, Geography, Religious Education and Topic work as per their year group curriculum.
We are aware of each child's individual needs when planning, delivering and assessing their progress. During the afternoon the group will have a snack, this social time around the dining table is highly valuable as it involves, co-operating, taking turns, waiting, being last, speaking and listening to others.
Inclusion
It is important that the children remain part of their mainstream class, they will take part in any outings and any other special class activities.
Timetable of the Afternoon
1.00 Children arrive from their class or feeder school
1.05 Story time - Afternoon timetable discussed with children
1.20 1st learning activity
1.50 Break, choosing time
1.55 2nd learning activity
2.30 Break, choosing time
2.35 Shared game
2.45 Snack time & Social learning
3.10 Targets & Story
3.20 Home time - children picked up from The Burrow
Working with us
We recognise the importance of involving the parents/carers of children who are part of the Nurture Group and we invite them to play a proactive and engaging role whilst their child remains in the group. Our aim is to keep parents and carers fully informed of their child's progress and provide them with support and advice to ensure consistency between school and home.
Here you will find lots of information about what is happening in The Nurture Group, including our topic information, weekly news and of course photos of all our amazing learning