Our Learning
Literacy and Numeracy
In Literacy, we write in a range of genres from patterned poetry to adventure stories, instructions to newspaper reports. Handwriting is practised so that children will be able to write in a joined up cursive style before the end of the year. We have daily spelling sessions linked to the online resource Spelling Shed.
In Maths, formal and informal methods of calculating are taught together with time, shape, measuring and data.
We support the children with manipulatives as they move from the concrete form to the abstract
Religious Education in Year 4
In RE this term we have begun by looking at how synagogues help us to understand the Jewish Faith. Using exploration and enquiry we have learnt about Jewish symbols and objects and used our knowledge of the Christian Faith to make comparisons. This has aided us in deepening our knowledge of both Judaism and Christianity. We have made direct links to our Christian values by exploring what commitment looks like in Judaism and how that compares with the things we are committed to. Similarly, when learning about the Shema we wrote our own prayers in praise of things that are important to us. Most of us wrote our prayers about family and friends, echoing our values of love and respect.
Here we are with our Shema prayers and Mezuzahs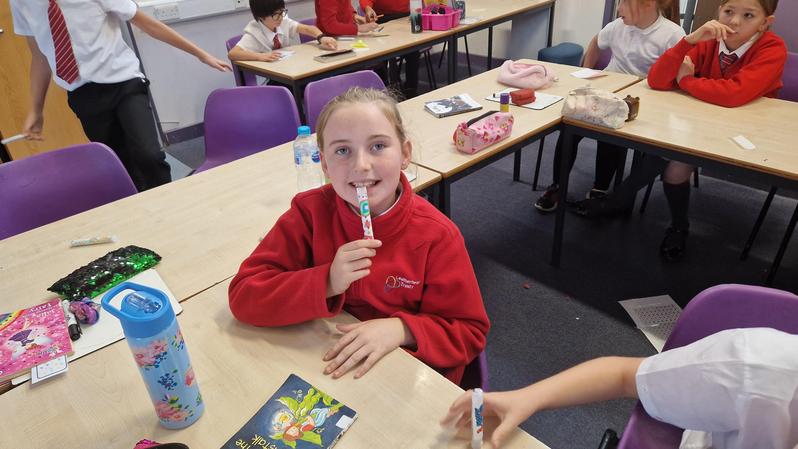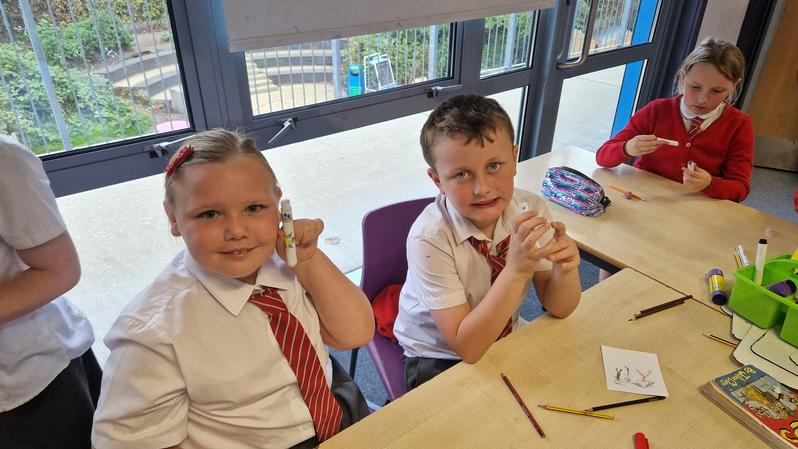 Below is our current timetable. Please bear in mind that lessons may be rearranged to suit the particular activities planned for any given week.
Art and DT are taught as a blocked unit over a full day.