E-Safety
Is this you? "My kids know more about the internet than I do…"
he internet is an amazing place and research shows that the outcomes for children are better is they benefit from connected technology. Technology can:
add to the child's store of knowledge.
online games can enhance teamwork and creativity.
improve both visual intelligence and hand-eye coordination.
households with computers perform better academically.
However, we must be mindful that technology can affect children's development. Research has shown that it can:
affect sleep cycles due to the blue light from screens.
become a target or a perpetrator of cyber bullying, racist abuse or grooming.
expose children to games which are becoming increasingly more violent and aggressive and younger children are beginning to play them.
expose children to games which are now using clever marketing techniques to get children to spend vast amounts of money to improve characters within the game.
What can you do?
set parental controls on home broadband.
safe search on Google (& other browsers) & YouTube; child –friendly search engines.
if your child is using social media then set up safe social media profiles that won't share personal information.
turn off geo location settings on devices.
use the strongest privacy settings on social media.
learn how to report / block/ mute.
report inappropriate posts/content to the social media providers.
think carefully about using monitoring apps that identify inappropriate behaviour.
set time limits for using devices, especially on a school night.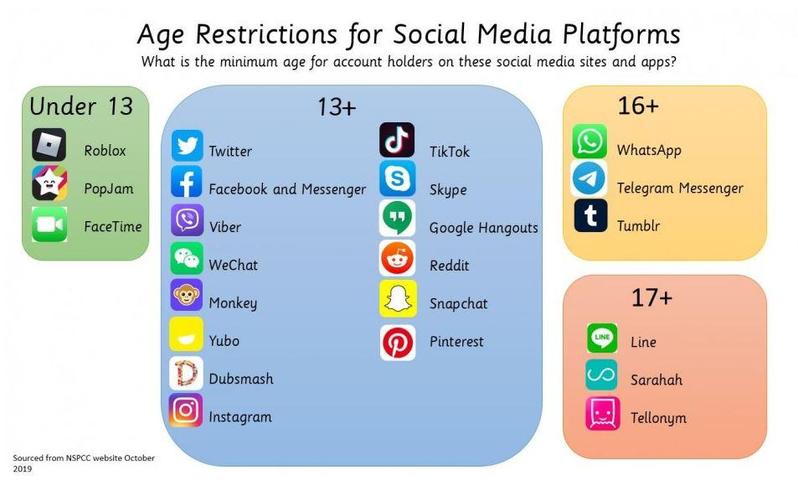 Where you can go to get help: