About our Nursery
Now taking in year applications for 2022 - 2023 academic year
To enquire, please email info@leatherheadtrinity.surrey.sch.uk
Welcome to our Nursery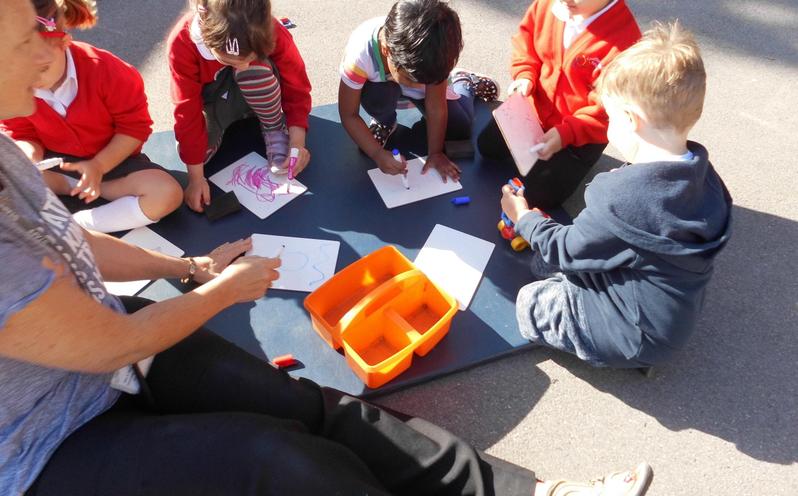 Meet our Nursery Team!
Mrs A Mir - Early Years Phase Leader
Mrs F Lamaison - Nursery Teacher
Mr A Muttit - Early Years Practitioner
Mrs A Coppin - Early Years Practitioner
Miss N Benjamin - Early Years Practitioner
Mrs S O'Malley - Learning Support Assistant
Mrs T Wild - Learning Support Assistant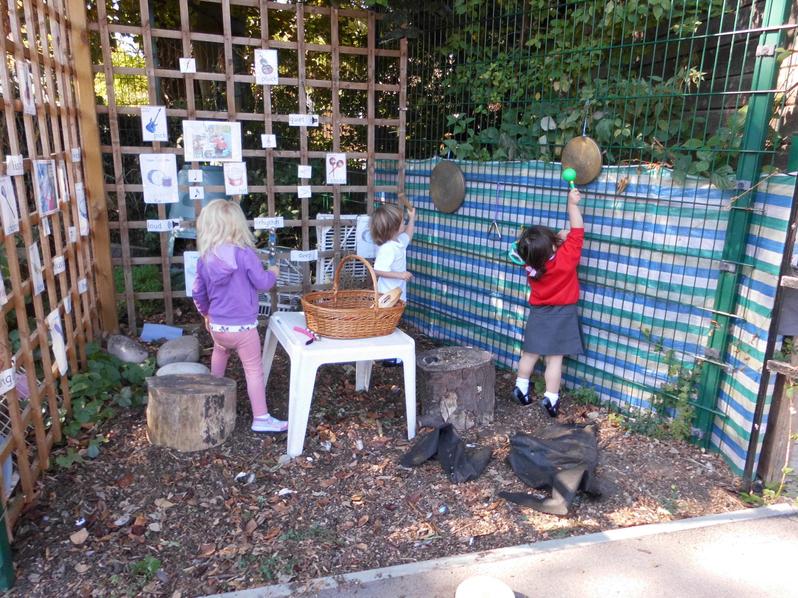 Our Nursery Provision:
Here at Leatherhead Trinity, our Early Years Foundation Stage is based upon four principles:
A unique child – developing resilient, capable, confident and self-assured individuals.
Positive relationships – supporting the children in becoming strong and independent.
Enabling environments – where opportunities and experiences respond to the individual needs of the child by developing a strong partnership between practitioners, parents/carers and the child.
Learning and developing – An acknowledgement that children learn in different ways and at different rates.
We aim to provide quality teaching and learning throughout a child's stay in our school. We secure quality provision for all new entrants, meeting the needs of the individual child by adhering to the following underlying principles of quality provision:
Early learning should start from what the children already knows and should acknowledge that there is potential in all children which must be accessed through the activities they are engaged in.
Early Years are the formative years during which time the whole child must develop at his/her own rate of progress.
Early learning shapes attitudes to knowledge and to others.
Early experiences form the foundations for life and are also valid in themselves.
Early learning should give children time and space to grow.
Early learning is holistic and interactive; it is best presented by first hand experience.
Early learning is continual and continuously shifting through interaction.
Quality play is fundamental to early learning.
Confidence, self-discipline and self-motivation are highly valued in early learning.
Comfort, safety and security are essential for early learning.
Children must develop self-esteem and independence through their early experiences.
The adults to whom the children relate are of central importance to their development.
Children will follow a curriculum based on the Revised (September 2012) Early Years Foundation Stage.
The curriculum is planned to be:
active - based on hands on involvement.
personally meaningful - what children are interested in.
experiential - learning by doing.
exploratory - curiosity as a key motivator.
developmentally appropriate - matching age and stage.
social - stressing co-operation.
creative - using invention and imagination.
process-orientated - help given in appropriate stages.
integrated - holistic approach to learning.
rigorous - stressing the children's responsibility.
Through this, children develop a sense of self-worth and an ability to put that alongside a sense of others.
We encourage a 'sense of others' in all aspects of life and remind all the children of how they are 'role models' for each other. As adults, we have an even greater responsibility to 'set a good example' and therefore we encourage the children to listen as well as talk.
We feel very strongly that the partnership and communication with parents should be an open and honest one, built on mutual trust and respect. The children are closely monitored, and we hold parent consultations/evenings regularly during the year, however if the need arises we will make appointments to meet with parents at other times. An annual written report is given at the end of each academic year, e.g. Nursery and Reception.
Reflection Corner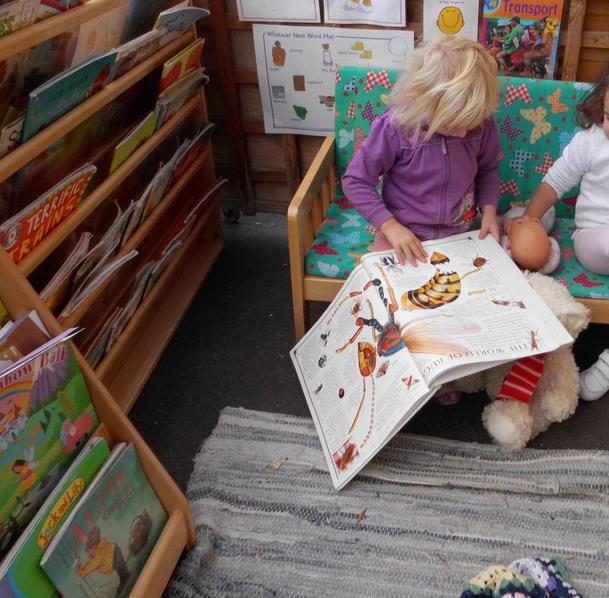 For more information please take a look at our Early Years Policy which can be found below.